Greg Hamra, founder of The Hamra Group, is a 'climate solutionist' whose mission is to enable society to mitigate the impacts of climate change.  To fulfill his mission, he focuses on education and advocacy.
Greg's passion is education, primarily focusing on educating academia, business leaders, and policy-makers. He teaches climate literacy, corporate sustainability, and LEED green building on behalf of the US Green Building Council and at the University of Miami's School of Architecture.  A frequent lecturer at universities, professional organizations and industry trade shows, Greg delves into a myriad of topics at the nexus of energy, environment and society.
Greg is very active in climate advocacy, on the local and national stage. As the leader of the Miami Chapter of Citizens' Climate Lobby, Greg is committed to bridging the partisan divide on climate while promoting a solution to the climate crisis that has the endorsement of leading economists, top scientists, and most respected thought-leaders in the energy and climate policy space.
——————————————————————————————————————————
Greg Hamra will give a basic discussion of Climate 101 to help us understand effects Climate Change & Sea Level Rise is having on the world population, with a specific emphasis on those of us who live & grow orchids in South Florida. The increasing temperature index & changes in weather patterns will affect decisions that growers will need to make in the near future
---
---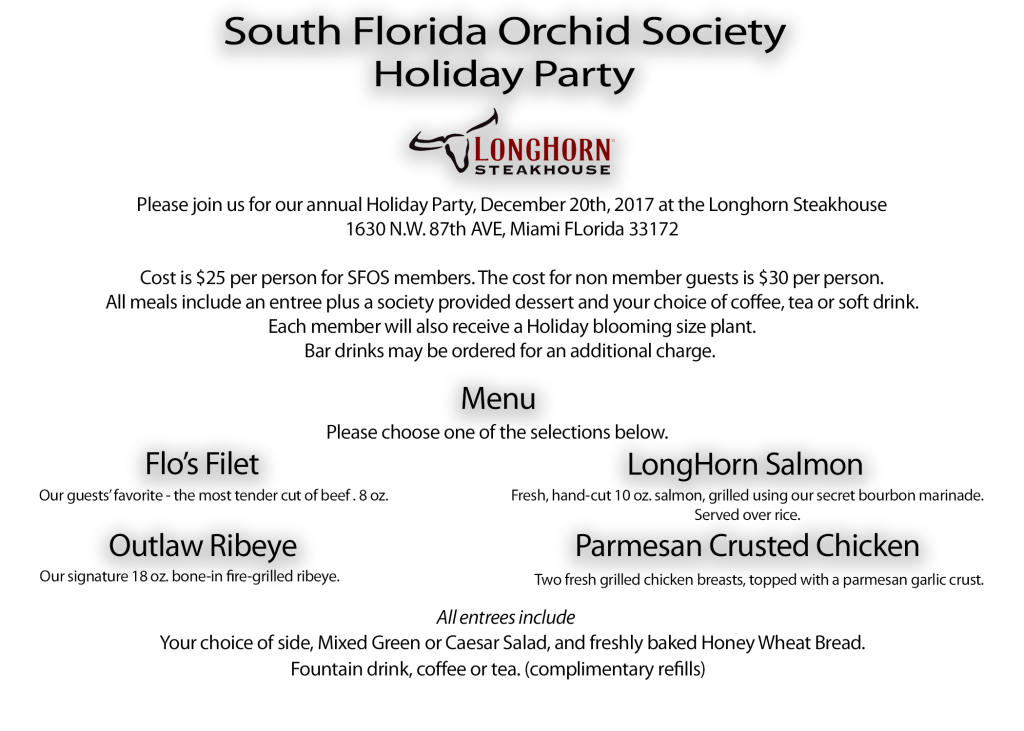 Seating is limited so be sure to register as soon as possible. Call (305) 256-0483 to make your reservation!
The party begins at 7:00 P.M. on December 20th (our regular meeting night).
Hope to see you there!